Wrestling is a passion shared by millions all around the world. It is that passion which has thrilled so many fans in the past and keeps making so many dreamers, maybe even more today. It is that passion which brought so many unique emotions, that made short moments of a rare intensity explode. Feelings that one can hardly find elsewhere. Everything becomes even more beautiful in the spotlight and the idyllic costumes make the eyes shine of both children and adults. The first notes of an entrance theme make us get up as one man and the impacts on the ring come to our ears like familiar and paradoxically pleasant sounds.
However, do we really know all those actors in the world of wrestling who are jeopardizing their health at all cost between these ropes? What happens when the lights go out? When the room is empty and the ring no longer shakes? How do these wrestlers get to climb to the higher grounds ? And does this escalation towards the biggest international federations have a price? Does it leave regrets? Does it give a glimpse of hopes one couldn't even ever imagine ?
Two years ago, the editorial team of Direct Wrestling began the first season of interviews called Derrière le Ring. These meetings with some of the greatest figures of French wrestling had a great success with readers and wrestlers. Two years later, the editorial team returns with Behind the Ropes, a new series of interviews with international actors from the world of wrestling. Between feelings, doubts, experiences and current events, the editorial team went to meet some of the biggest stars of today wrestling. Some have been part of the most recognized federations in the world, having rubbed shoulders with some of the most influential people in the profession. We went to talk to these men and women who internationally shine today.
For the launch of Behind the Ropes, it was none other than the wrestler Killer Kelly who came to speak with the editorial team. A big star on independent European circuits, one of the most important member of wXw, who took part in the WWE Mae Young Classic II and was a recurrent wrestler of WWE NXT UK, she came to spend time with us in order to give us juicy informations. And we thank her.
Killer Kelly it is such a pleasure to have you for the first time for an interview. First, if you had to introduce yourself to those who do not know you, what would you say ?
Killer Kelly : I'm Killer Kelly, and I think my name is pretty self explanatory. I'm a no bullshit professional wrestler who enjoys to give as much pain as possible to whomever is in the ring with me. Some would say I'm a little bit psychopathic… and they're not wrong.
Crystal clear ! Tell us more about your journey, what were the big spots of your life so far ?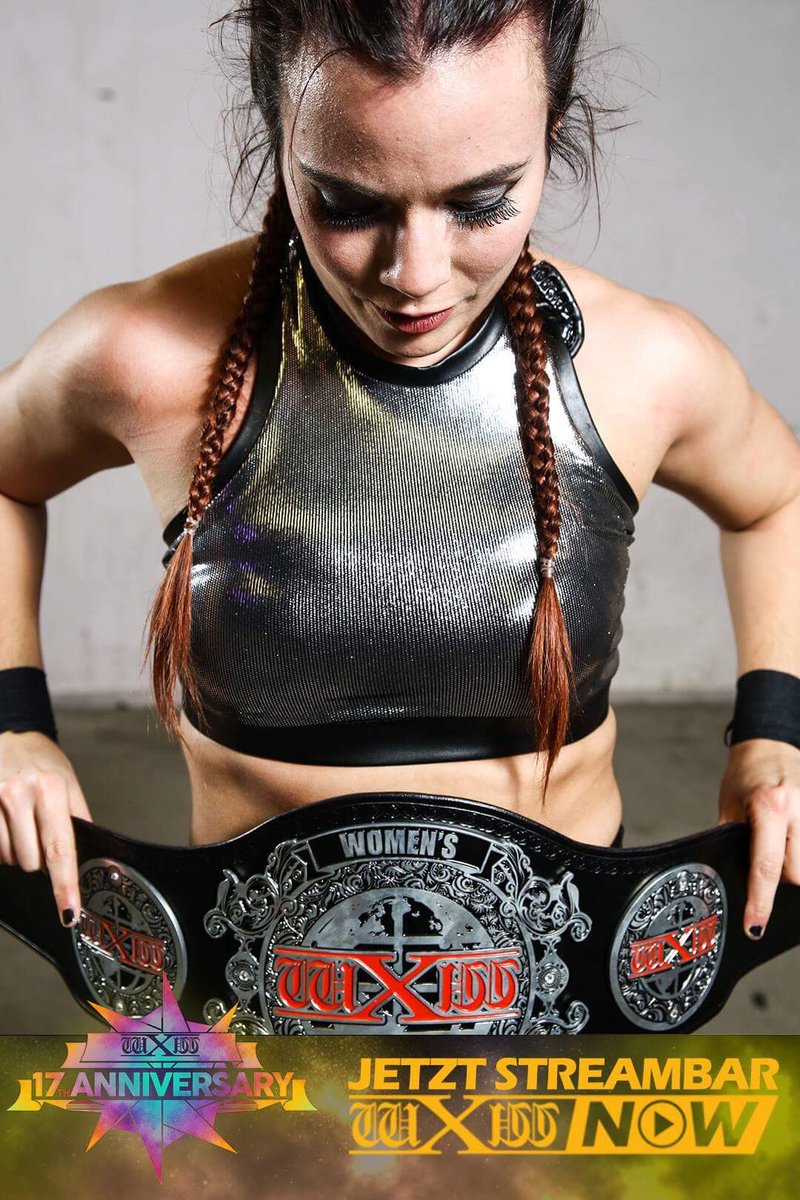 Killer Kelly : I started back in my home country of Portugal at the age of 14. From 14 to 22 I'd be training just for fun and to hang out with my friends, with no professional path ahead. But a half a year after I turned 24, I decided this was a "now or never" for me to bet on wrestling so, the day after my 25th birthday, I got on a plane to train for 1 week with wXw Wrestling Academy and 5 months later I was moving to Germany permanently to pursue wrestling as a career. Back in September 2017 I debuted in the wXw main roster.
Then I became their first ever wXw Women's Champion in December. In March 2018 I started wrestling in the UK, in June I debuted for WWE being the first ever Portuguese woman to wrestle for WWE, in August I participated in the WWE Mae Young Classic II representing Portugal and in September I officially signed with the WWE and was on the weekly WWE NXT UK show. That said, I had some pretty badass accomplishments so far.
As you told us, you left Portugal for Germany. Could you tell us what pushed you to do that and what it represents to leave one's home country for another?
Killer Kelly : What pushed me was the simple fact that wXw has the best professional wrestling academy in Europe. I wanted to be part of wXw so the decision was easy to make. It still is a bit hard to live in Germany because of the different culture, and Portugal being such a nice country to live in. But sacrifices had to be made for me to build my wrestling career.
First Portuguese woman to become wXw champion, first Portuguese woman to wrestle in WWE, you are one of the few wrestlers to represent Portugal internationally. We know that it is not easy to thrive internationally when you're not anglophone. Was it your situation ? Or was it a strength ?
Killer Kelly : It's a two edge sword. I'd say being Portuguese gave me an advantage for being different from the others, but to have the opportunities that I had, I had to work really hard and move from Portugal, or else I wouldn't be where I am. It all depends, because if you have no work ethic, you don't push yourself hard enough or don't take risks, nothing comes your way.
It is not possible to live from wrestling in France as it is not considered as an official job by our government. So, some french wrestlers have to find another job to live. Is it the same in Portugal and Germany or are you able to manage to live thanks to wrestling?
Killer Kelly : I'm fortunate enough to be able to say that I live from wrestling. Before the COVID-19 situation, I had all my weekends (and some weekdays) booked months and months in advance, worldwide. I sell my own merchandise, which helps too.
By the way, your many bookings and your CV make a representant of that new generation that meets succes out of you. What does it take to get there? Are talent and hard work enough? Or are opportunities, luck, boosts necessary? According to you, can anybody with talent and hard work succeed?
Killer Kelly : As I said previously, you have to really push yourself and take risks to succeed. To some people it comes easy, to others it doesn't. Sometimes you need a little bit of luck on your side, others times you need to kick some door down. It's not black and white in the world of pro wrestling. It's a hard business and you have to be stubborn enough to make it.
You give everything you have as you wrestle each and every week-end in many companies, in different countries and even different continents. Do you manage to bring balance between your personal life and your professional one, knowing the sacrifices it takes?
Killer Kelly : It's hard sometimes to be away from the ones I love, but I knew what I was getting into. It's specially hard being in a relationship with someone from a different country, with the same profession, because you don't see each other for months in a row. I'm from Portugal and I live in Germany, and he is from the United States. He comes often to Germany, because he's also a professional wrestler, and he's part of the wXw roster. It's hard, but we are managing it for almost 2 years.
You took part in the WWE Mae Young Classic II and WWE NXT UK, which is a dream for many. To you, and very quick, is it a professional accomplishment or do you see things even bigger?
Killer Kelly : It was a very good professional accomplishment but I want more and I see more in my future.
As said earlier, you met success. How is it going in the locker rooms? Is there a lot of competition? Is it one big united family? How does one live being a « newcomer » among other professionals in a structure?
Killer Kelly : Every where I go the locker room is fantastic. People are very welcoming and nice, and in the wXw locker room we are family. So I've never had any problems ever! But being a newcomer it can be frightening, because you don't know anyone and you want to impress. But normally everyone is super outgoing that you forget that you are nervous!
Those last years, women competition proved that it can hold its own in the business. Some think that it could even become bigger but there is still a lot to do. Others think that the « women competition hype » is slowly dying. What is your opinion on this?
Killer Kelly : We are still growing and there's always new people coming in. The hype isn't dying, women's wrestling is just being normalised and becoming just "wrestling", which is a step up and totally fine.
The coronavirus crisis destabilised almost every federation. Did it affect you professional goals and your projects ? And, how do you live this particular situation ? Are you active on Twitch and can we support you on that platform (as we know you have an account) ?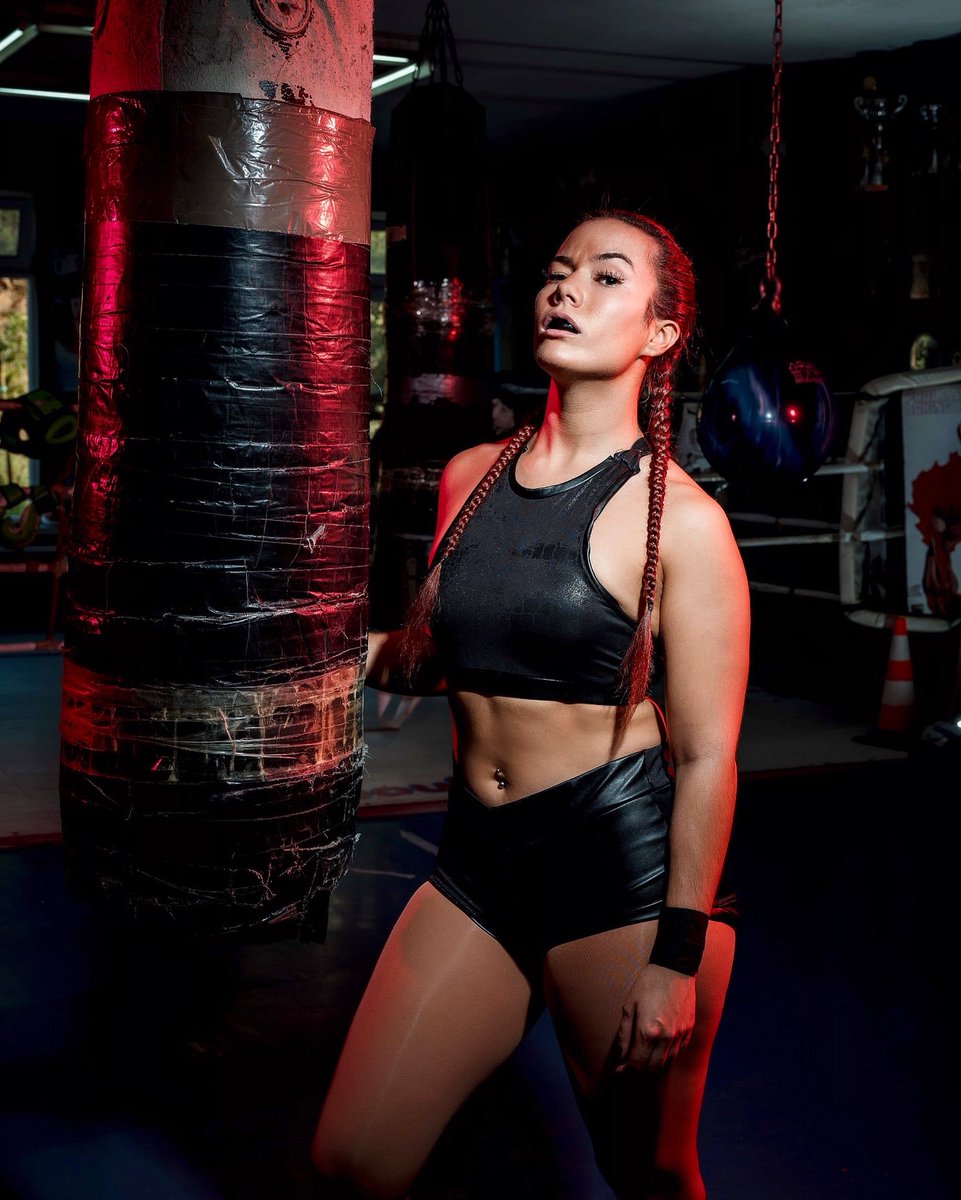 Killer Kelly : I definitely took a hit in my career and financially, April was going to be the month where I'd go to USA and perform in some bucket list shows that I had, and grow my name. I had so much stuff lined up, it was incredible. But unfortunately it had to be postponed.
I'm doing my best to stay active, buy working out daily, updating my merchandise store (killerkelly.bigcartel.com and prowrestlingtees.com/killerkelly), and I've invested a lot on my newly created Twitch channel, on which I stream every Mondays, Wednesdays and Fridays at 10PM Germany time. And of course, I'm hoping daily that wrestling comes back and that I can perform once again. I miss it terribly.
As far as we remember, you have not set foot in a French ring yet, but have already crossed paths with our national Superstar Amale in wXw, and also Toni Storm and Walkyrie. Do you plan to wrestle in France? Who would you like to face?
Killer Kelly : As a matter of fact, I have! I wrestled Viper (Piper Niven) for the ICW Women's Championship in a show in Beziers (for ABC). But I'd love to comeback, and face Amale in her home territory.
We hope she will hear that message ! To end this interview, on which social media(s) can our readers follow you ?
Killer Kelly : You can find me on Instagram, on Twitter, on Facebook which is updated daily, and of course on Twitch every Monday, Wednesday and Friday!
Thank you for your time and your answers !
Killer Kelly : Thank you so much for doing this interview and for having me, it was a blast !
A huge thanks to Nacir for the translation work.
______________________________
TO OUR READERS
To all our readers, stay tuned on www.directwrestling.com as new editions of Behind The Ropes are coming ! Until there, you ca' find the first episode of Confine ton Catch ! with Amale, by clicking the link below :